---
Coriolis Duo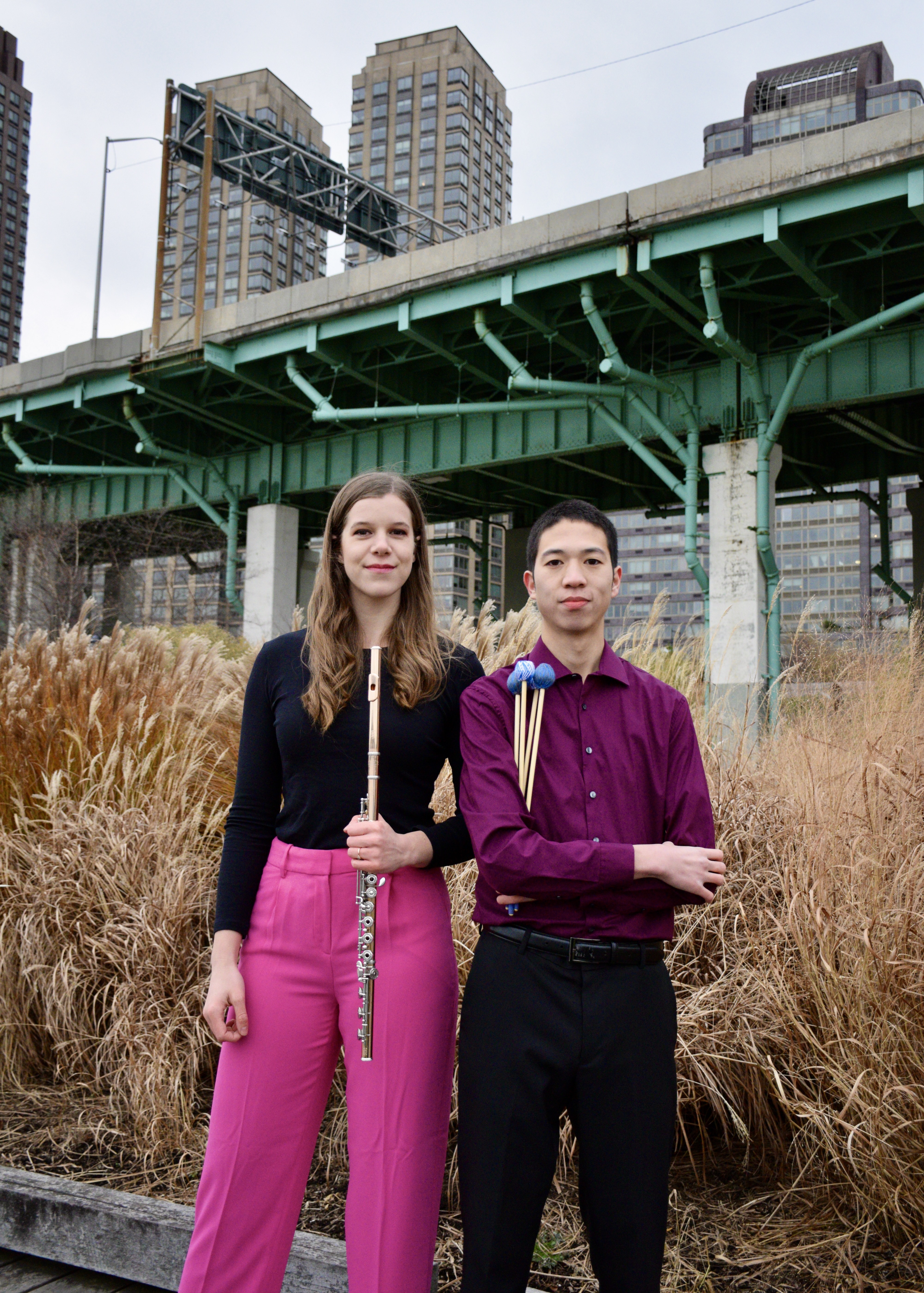 Coriolis Duo (Catherine Boyack, flutes, and Oliver Xu, percussion) seeks to bring contemporary repertoire to audiences with vitality and nuance. Formed after the members were each awarded the Benzaquen Career Advancement Grant by The Juilliard School, the duo's debut concert took place at Tenri Cultural Institute in NYC in January 2023. While this concert featured existing works for the instrumentation by Viñao, Akiho, Takemitsu, and Tanabe, the duo is actively commissioning new works from composers such as Juri Seo and Hannah Ishizaki. The members of the duo each hold graduate performance degrees from The Juilliard School and have successfully competed as soloists in the Kobe International Flute Competition and the Geneva International Music Competition. Based in New York City, Boyack and Xu each enjoy versatile careers as in-demand performers and educators. Named after the natural phenomenon that influences weather patterns, Coriolis Duo is the result of their shared passion for expanding musical language through engaging chamber music.
---
OX Percussion Premieres Bundle
A Community in Collaboration
With the support of the Institute for Music Leadership at the Eastman School of Music, I commissioned four composers whom I befriended at Eastman to write pieces for solo percussion. These new pieces were workshopped extensively in a collaborative process that included many edits and revisions to ensure that each composer's musical vision could be conveyed in an idiomatic manner. I'm really excited to share these new works with the percussion community and I hope that each work is adopted by many more performers.
To purchase this bundle of four solo works for $30, click the Buy Now button to check out via PayPal. You will receive PDF scores of each work via email within 24 hours. Please feel free to contact me with any questions!
---
Drumming: an algorithmic approach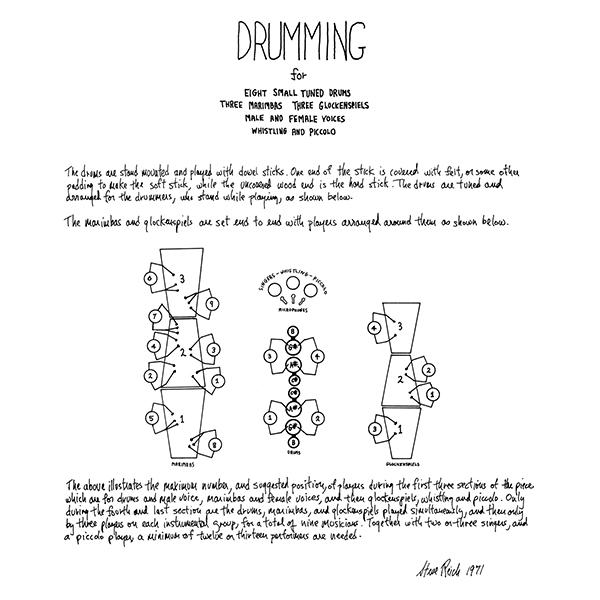 This project uses an algorithmic approach to explore the concept of resultant patterns, as used by Steve Reich in his composition, Drumming (1971). I created an interactive website that allows you to see and hear different patterns that are generated based on musical parameters that you can adjust. Special thanks to NEXUS & Sō Percussion for hosting this project on their Drumming at 50 website, and to Alex Kessaris for developing the user interface.
---
Music Production
---
Interactive Music Technology